WE PRIDE OURSELVES ON STRONG CUSTOMER SERVICE AND REFERRALS FROM PREVIOUS CLIENTS.
We don't have display homes but many of our past clients are more than happy for you to take a look through their beautiful homes.
If there is a home in our gallery that you like then please don't hesitate to contact us and we will see if we can arrange a private inspection.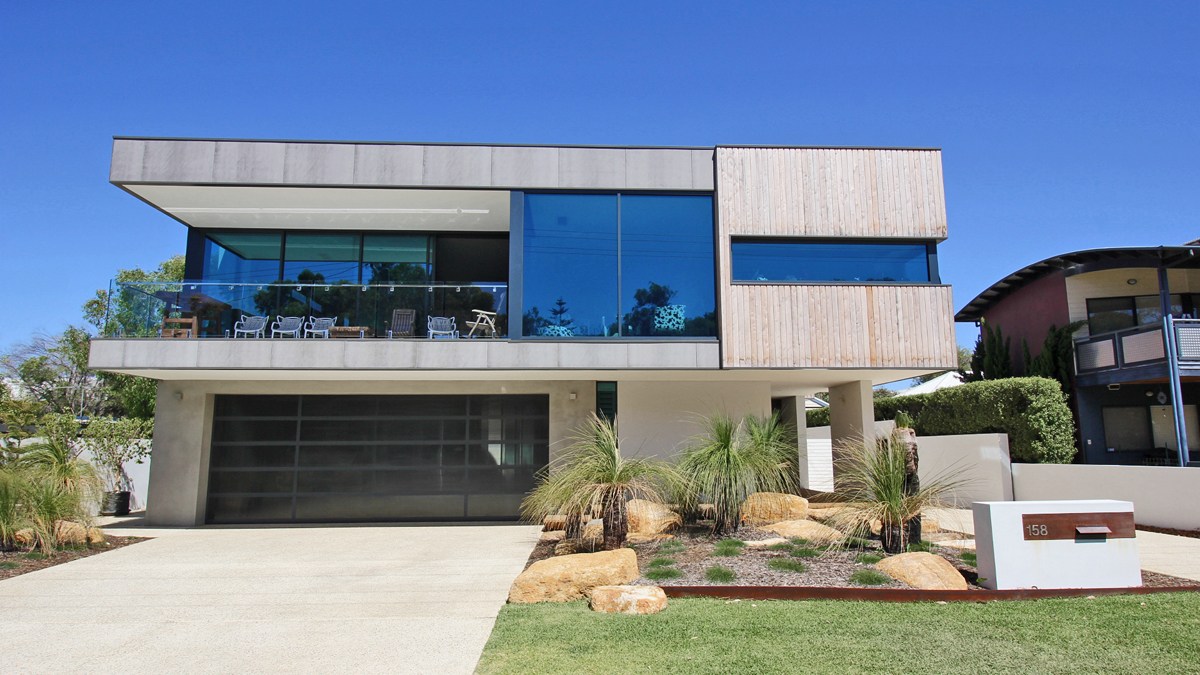 "We purchased a home in Dunsborough built by Bluewater Building Co. After we owned it for 6years, we asked Bluewater to come back and build an extension to the front.
A difficult job – we wanted the new construction to look totally integrated with the house design and look like it had always been there. Anton Smith and his team exceeded our expectations: good documentation and project management; flexibility; creativity; communication and responsiveness; skilled trades; delivered on time and on budget. Highly recommended."
Gill & I would like to thank all those who assisted in building our new home on Geographe Bay Rd Dunsborough. It really is a beautiful home and has lived right up to our expectations.
The finish both inside and outside the building is first class. As a retired engineer I was taught to 'pay
attention to detail'. Bluewater Building Co is a company that pays attention to detail and anything that is not quite right was rectified quickly.
We believe our home is over and above what we expected. Particularly we have been most impressed with the assistance given to us when we had queries or problems. All were attended to without delay and minimum fuss. We would have no hesitation in recommending Bluewater Building Co to any prospective customers.
Ian & Kelly Francis – Perth
We did quite a major renovation on a rural house whilst living in Perth. The whole team from Bluewater made this reno a pretty much seamless experience. By the whole team I mean from staff in the office, tradies used, site supervisor to Anton himself.
All were pleasant to deal with, had great suggestions for us and easily accessible which for us was great because we were hardly there. The quality of finish was exceptional. Couldn't recommend them highly enough.
Paul & Gillian Dafforn-Smith – Perth
Bluewater Building carried out a major renovation for us in Dunsborough, stripping out all of the internal fixtures. Including walls and floors and replacing with a modern installation of all the internals, including bathrooms and kitchen fittings. The result was exactly what we wanted. an open plan. Hampton style holiday home.
Anton Smith was a pleasure to work with and being an ex-tradesman, he knew exactly what was achievable. And said "Yes" to all of our requests.
We would have no hesitation in recommending Blue Water Building Company to anyone considering a renovation or new build.
Clive & Nee McDonald – Singapore
I would like to express my appreciation for the work you and the team at Bluewater have done in completing our home on Dunsborough.
The quality of the finish has met our high expectations given the budget we committed to and cost overruns have been kept to a minimum. In particular the joinery and tiling work is of a high standard, please pass on my gratitude to those who worked on these areas.
There have been challenges with the block during the build relating to underground water and neighbours on both sides, but the professionalism of you and your team have shown ensured that these challenges were overcome.
I am happy to speak directly to any prospective client you may have in the future that would like to contact a satisfied Bluewater client on the quality of the work and have confidence that it will be executed successfully, within budget and on-time.
Dave & Denise Stone – Perth
After going through several builders, we were very happy with the options that Bluewater Building Co put forward to us and their eye for detail. We were taken back on the excellent service they provided on each stage of the build. And allowed us to make changes without any fuss.
The communication throughout the build was excellent and I congratulate the supervisor Snowy and Client Liaison Chella on their professionalism.
We recommended Bluewater Building Co to friends and family without hesitation.