View our award-winning pedigree
Bluewater Building Co is a "Master Builders Association" and "Housing Industry Association" custom building company. In our 13 year history we have achieved a staggering 52 awards for excellence which speaks volumes for our commitment to superior quality.
Our extensive portfolio consists of single, two and three storey houses, using brick, framed and composite construction, located throughout the Southwest from Dunsborough, Eagle Bay, Busselton, Yallingup and the Margaret River region.
We believe the key to an enjoyable and rewarding building experience is best achieved by ensuring that open and honest communication is maintained throughout all aspects of the building process. This philosophy is applied from your initial enquiry to well after the completion and handover of your building project, ensuring you total peace of mind.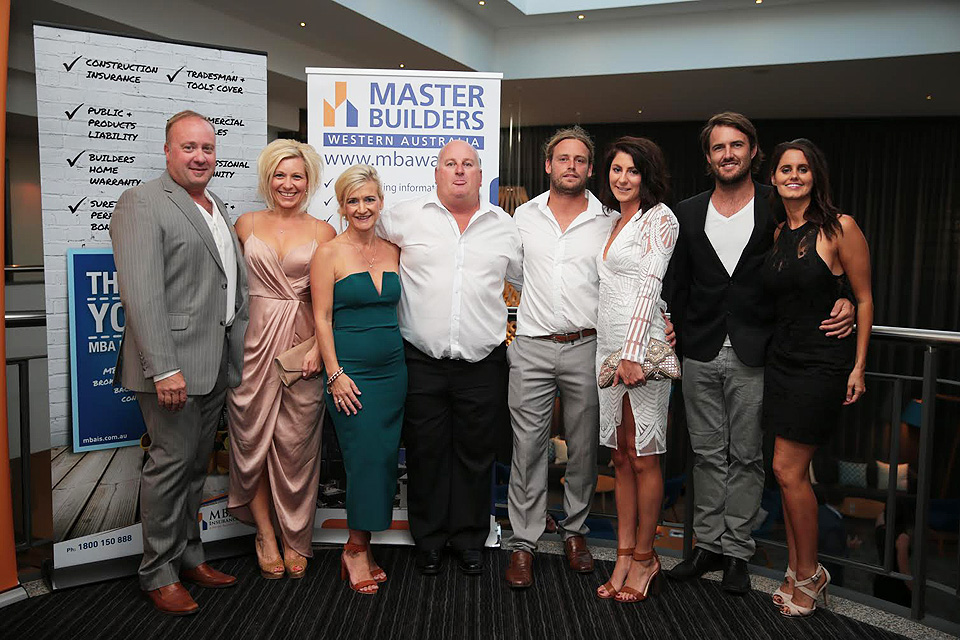 We're proud to be award winning builders
Builders Excellence Awards
2022 MBA SOUTHWEST EXCELLENCE AWARDS
BEST CONTRACT HOME $1 MILLION TO $1.5 MILLION
2022 MBA SOUTHWEST EXCELLENCE AWARDS
BEST ALTERNATIVE CONSTRUCTION HOME
2022 HIA CSR HOUSING AWARDS
HIA CUSTOM BUILT HOME $1 MILLION TO $1.5 MILLION
2022 HIA CSR HOUSING AWARDS
HIA INNOVATION IN LIGHTWEIGHT HOUSING OVER $850k
2022 HIA CSR HOUSING AWARDS
HIA INNOVATION IN LIGHTWEIGHT HOUSING OF THE YEAR
2021 MBA SOUTHWEST EXCELLENCE AWARDS
BEST COUNTRY HOME SOUTH WEST REGION
2020 MBA SOUTHWEST EXCELLENCE AWARDS
BEST COUNTRY HOME SOUTH WEST REGION
2020 MBA SOUTHWEST EXCELLENCE AWARDS
TRADESPERSON OF THE YEAR
2020 MBA SOUTHWEST EXCELLENCE AWARDS
EXCELLENCE IN FLOOR & WALL TILING
2020 MBA SOUTHWEST EXCELLENCE AWARDS
EXCELLENCE IN EXTERNAL FINISHES
2020 MBA SOUTHWEST EXCELLENCE AWARDS
EXCELLENCE IN CABINET MAKING
2020 MBA SOUTHWEST EXCELLENCE AWARDS
EXCELLENCE IN PLASTERING
2020 MBA SOUTHWEST EXCELLENCE AWARDS
BEST CONTRACT HOME $1.5 – $2.5 MILLION
2020 MBA SOUTHWEST EXCELLENCE AWARDS
BEST CONTRACT HOME $750 – $1 MILLION
2020 MBA SOUTHWEST EXCELLENCE AWARDS
BEST ALTERNATIVE CONSTRUCTION HOME $550 – $650k
2020 MBA SOUTHWEST EXCELLENCE AWARDS
BEST CONTRACT HOME $350 – $400k
2016 MBA SOUTHWEST EXCELLENCE AWARDS
FRAMED CONSTRUCTION OVER $750K
2015 MBA SOUTHWEST EXCELLENCE AWARDS
BEST BUILDING PRACTICE
2015 MBA SOUTHWEST EXCELLENCE AWARDS
BEST CUSTOMER SERVICE SMALL – MEDIUM BUILDER
2015 MBA SOUTHWEST EXCELLENCE AWARDS
FRAMED CONSTRUCTION $400-$600k
2015 MBA SOUTHWEST EXCELLENCE AWARDS
FRAMED CONSTRUCTION $400-$600k
2015 MBA SOUTHWEST EXCELLENCE AWARDS
CONTRACT HOME $ 750 – $1 MILLION
2015 MBA SOUTHWEST EXCELLENCE AWARDS
CONSTRUCTION ON A CHALLENGING SITE
2015 MBA SOUTHWEST EXCELLENCE AWARDS
EXCELLENCE IN CEILINGS
2015 MBA SOUTHWEST EXCELLENCE AWARDS
EXCELLENCE IN PLASTERING
2015 MBA SOUTHWEST EXCELLENCE AWARDS
FINALIST WA SOUTHWEST COUNTRY HOME OF THE YEAR
2014 MBA SOUTHWEST EXCELLENCE AWARDS
BEST BUILDING PRACTICES
2014 MBA SOUTHWEST EXCELLENCE AWARDS
ADDITIONS AND ALTERATIONS OVER $500K
2014 MBA SOUTHWEST EXCELLENCE AWARDS
EXCELLENCE IN TIMBER FRAMING – $600-$800K
2014 MBA SOUTHWEST EXCELLENCE AWARDS
EXCELLENCE IN TIMBER FRAMING OVER $800K
2014 MBA SOUTHWEST EXCELLENCE AWARDS
CONTRACT HOME $600K – $750K
2014 MBA SOUTHWEST EXCELLENCE AWARDS
CONTRACT HOME $750K – $1MILL
2013 MBA SOUTHWEST
FRAMED CONSTRUCTION OVER $300k
2013 MBA SOUTHWEST
RESIDENTIAL ALTERATIONS & ADDITIONS $401k – $750K
2013 MBA SOUTHWEST
EXCELLENCE IN FRAMED CONSTRUCTION
2012 MBA SOUTHWEST
BEST TIMBER FRAMED CONSTRUCTION UNDER $600k
2012 MBA SOUTHWEST
BEST APPOINTED KITCHEN
2012 MBA SOUTHWEST
EXCELLENCE IN STRUCTURAL CARPENTRY
2012 MBA SOUTHWEST
BEST TIMBER FRAMED CONSTRUCTION
2011 HIA
BEST CUSTOM BUILT HOUSE $375-575k
2011 HIA
BEST TIMBER FRAMED HOUSE UP TO $500k
2011 MBA SOUTHWEST
BEST CUSTOMER SERVICE
2011 MBA SOUTHWEST
BEST CONTRACT HOME $400-$450K
2011 MBA SOUTHWEST
BEST CONTRACT HOME $450-$500K
2011 MBA SOUTHWEST
BEST CONTRACT HOME $500-$750K
2011 MBA SOUTHWEST
BEST BUILDING PRACTICES