WE ARE A HIA & MBA AWARD WINNING CUSTOM HOME BUILDING COMPANY BASED IN DUNSBOROUGH.
Bluewater Building Co is an MBA and HIA Award winning custom home building company based in Dunsborough that builds homes of all styles in the Busselton to Yallingup region. Widely recognised as one of the region's leading builders of quality Custom Built New Homes, Bluewater Building Co would like to invite you to experience our personalised and unique approach to building.
Our dedicated team will carefully guide you through each step of the building process. We believe the key to an enjoyable and rewarding building experience is best achieved by ensuring that open and honest communication is maintained throughout all aspects of the building process. This philosophy is applied from your initial enquiry to well after the completion and handover of your building project, ensuring you total peace of mind.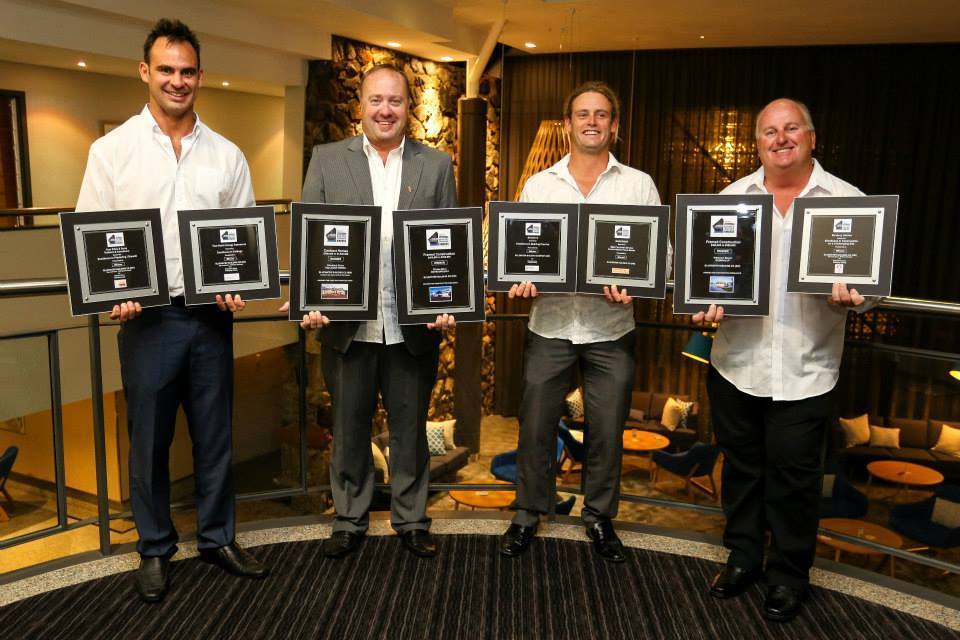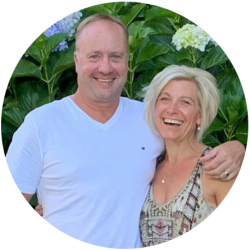 Anton comes from a farming family originally from Eradu near Geraldton. Despite his rural upbringing, Anton always knew he was destined to work in the building industry. From an early age he enjoyed drawing plans and building structures of all kinds and descriptions. After graduating from Aquinas College, Anton did one last stint working on the land. However, after a year he was drawn to the industry he loves.
Anton now has nearly 30 years working in the building industry. Starting out as a labourer, then a carpenter and then supervising for several different building companies to gain invaluable experience.
Since starting Bluewater Building Co in 2007 Anton has developed a reputation for delivering high quality projects both on budget and on time. His reputation for understanding the needs, desires and concerns of his clients is reflected in the relationships he has built that have lasted long after clients homes are completed. Anton has demonstrated his ability to continuously deliver unique builds over the years under Bluewater Building Co and his many MBA & HIA building awards are a testament to this.
Anton is a former board member of the Southwest Master Builders Association and Our Lady of The Cape Primary School. Anton is an active member of the local community contributing to many local sporting clubs and as a volunteer for the Wildcare part of the Dept. of Parks and Wildlife.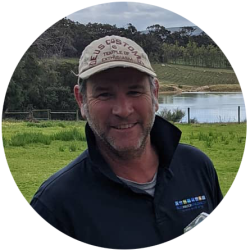 Steve's love of the building industry started in the late 80's where after completing year 12, was fortunate to gain a position as an apprentice carpenter. Carpentry/building was in the blood as Steve's father was an award-winning builder for many years in Perth. Steve gained a vast amount of knowledge from working on projects with his father. He also acquired skills in management and communication.
Several years later, Steve and his Dad worked on some large projects in the southwest. His love of the southwest grew which led to Steve relocating to enjoy his other passions of surfing, fishing, and camping. He also joined the Busselton football club to finish off his playing career.
Following this, Steve progressed into the area of building supervising for a well-known building company.
In 2007, Steve met the love of his life and moved back to Perth to become a husband and a father, and it was here where he continued his trade as a carpenter.
In 2020 Steve and his family packed up and moved back down south. This is when Steve reconnected with Anton and was offered a position at Blue Water Building.
Steve's attention to detail and his ability to effectively communicate with clients are just some of the qualities he has been able to offer.
In Steve's spare time he juggles spending time with his family and perfecting his swing.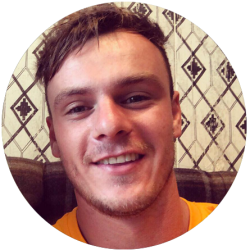 Lewis was born in Scotland and moved to Australia at a young age, growing up in the city, before moving to the southwest at 19 and completing his apprenticeship as a carpenter. He is very motivated towards continually expanding his knowledge in the building and construction industry and has a real love for good design.
After graduating from Hale in 2009 he enrolled at UWA to start a degree in Architecture and after a year of this, realised a more hands on approach was best suited for his personality. Exposed to business from a young age through his parents, naturally, after finishing his apprenticeship, Lewis decided to start his own Carpentry business in the southwest. He sought to express his love for design through the carpentry he was able to take on.
After running his business for 3 years, Lewis decided it wasn't giving him the freedom he thought it would and sold everything to set off traveling. After a year away he returned home due to the situation with COVID and worked in the mines for a year as a lead hand carpenter saving for a house. When Anton offered him the role with us as a project co-ordinator, he decided he couldn't say no to the opportunity to gain invaluable experience the role would offer.